---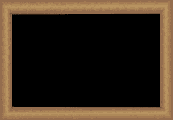 My name is Amy Allen. I started teaching at Ekron Elementary in 2007. Prior to moving to Meade County, I taught for 8 years at Martin Luther King, Jr. Elementary in 1st, 2nd, and 4th grades. I spent my first 3 years at Ekron in 2nd grade before taking the very exciting trip into the world of Kindergarten!!!
Here are some things you might like to know about me:
I was born and raised in New Albany, Indiana, where I lived with my parents and two sisters.
In 2003, I married my husband, Gus. We now have two beautiful children, Griffin and Molly, and live in Brandenburg. We are avid Western Kentucky University fans and often travel to Bowling Green to cheer on the Hilltoppers!!!